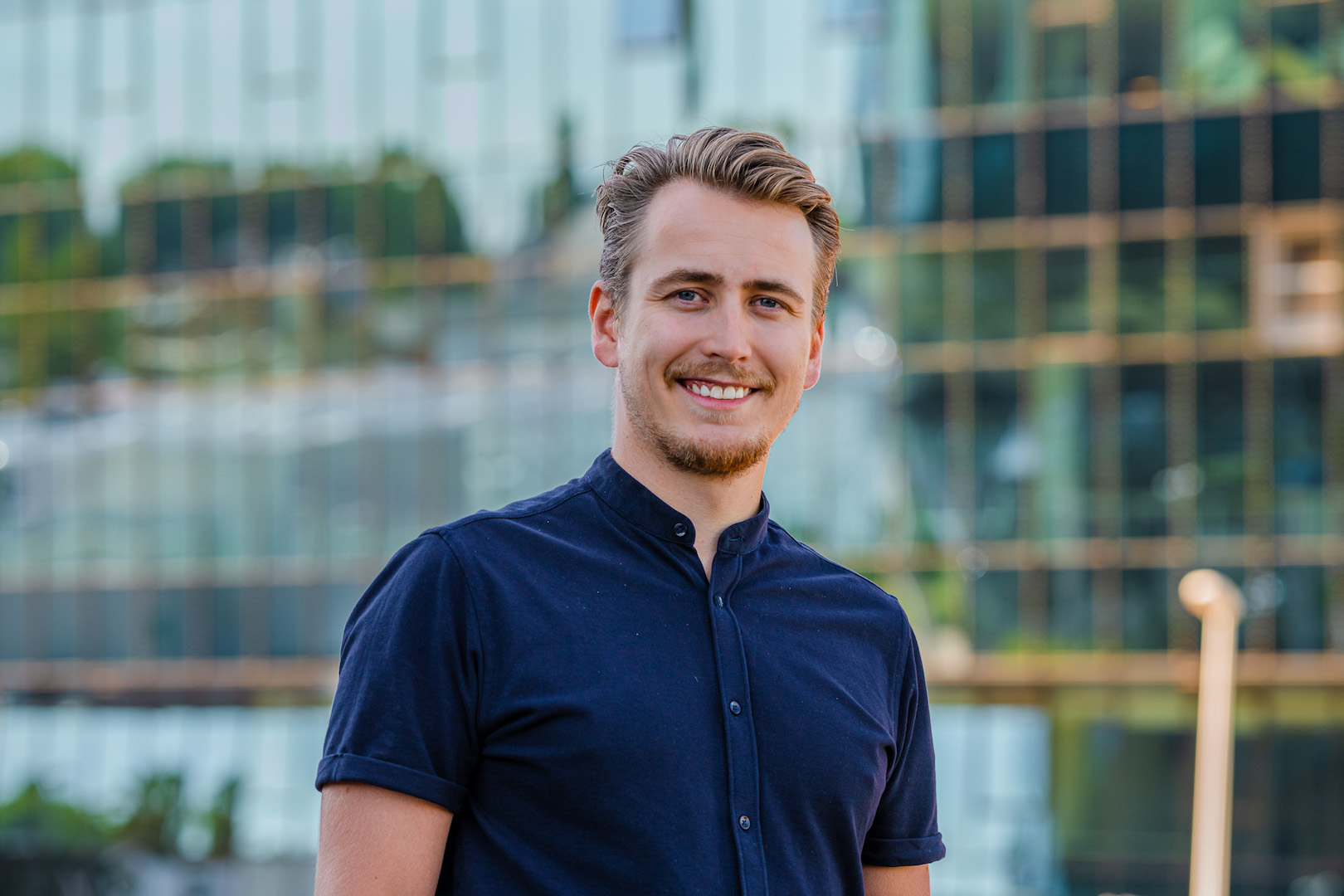 Om je team een gezicht te geven, heb je foto's laten maken van iedereen. Zo kan je die foto's op de teampagina van je website zetten. En als er dan een klant of toekomstige medewerker komt kijken, kan die al direct zien wie er bij jou werkt.

Wat is een headshot?
Een headshot is een type portretfoto waar specifiek alleen het gezicht en de schouders opstaan. Vaak wordt er gebruik gemaakt van een effen achtergrond om de aandacht op het gezicht te houden.
Waarvoor kan je headshots gebruiken?
Waar gebruik je die foto van enkel je gezicht dan voor? Er zijn natuurlijk heel wat mogelijheden om je headshot in te zetten.
Als professional gebruik je die natuurlijk op je social media kanalen zoals LinkedIn en Twitter.
Daarnaast kan je die ook instellen als profielfoto in je emailprogramma en verwerken in je emalfooter. Zo zijn je emails al iets persoonlijker.
Daarnaast kan je ook op je website de headshots van je medewerkers plaatsen. Verzamel ze bijvoorbeeld op je 'het team' pagina. Zo weten je klanten al direct bij wie ze terecht komen.
Hoe verloopt een headshot sessie?
Elke fotograaf heeft een eigen werkwijze, hieronder beschrijf ik dan ook die van mijzelf.
Een headshot-sessie van je medewerkers vraagt zo'n 15 minuten per persoon.
Als eerst leg ik hen uit wat we specifiek gaan doen. Vervolgens dirigeer ik hen voor de lens. Daar geef ik hen coaching om ontspannen en professioneel op de foto te staan. We maken enkele verschillende headshots en bekijken die dan samen op een laptop.
We bespreken wat er eventueel beter kan en maken dan een reeks nieuwe headshots.
Op het einde van hun 15 minuten in de spotlights heeft elke medewerker zo een headshot waar zij zelf ook 100% achterstaan.
Hoe je voorbereiden op de headshot sessie
Als je bij een portretsessie boekt is daar altijd een voorgaand gesprek aan verbonden. Zo kunnen we samen bespreken wat voor jou de beste foto gaat zijn.
Zo bekijken we de achtergrond. Is een gewoon wit vlak voldoende? Of willen we toch iets interessanter gebruiken?
Welke ruimte gebruiken we best op kantoor?
Vervolgens is het best even te bespreken welke ruimte in jouw kantoor we best gebruiken. We hebben namelijk voldoende ruimte nodig voor de lampen en achtergrond. Maar het is best ook gedeeltelijk afgesloten van de rest van de werkruimte.
Poseren terwijl je collega's je aangapen is niet heel aangenaam. En dat zie je soms ook op de foto. Daarom werkt een aparte ruimte vaak het beste.
Welke outfits draagt je personeel best?
De kleding die je personeel op hun headshots aandoet is ook altijd leuk om even te bespreken.
Ze dragen best effen kleuren die niet al te fel zijn. Drukke motieven vermijden ze ook best. Natuurlijk kan het zijn dat jullie een specifiek uniform gebruiken. Dan is dat natuurlijk de eerste keuze.
Meestal geef ik het advies mee om je te kleden zoals je een klant ontmoet. Zo is je foto zeker herkenbaar voor hen.
De foto's achteraf
Na onze portretsessie ga ik aan de slag met het bewerken van de foto's. Met de selectie ik steeds per persoon heb afgesproken duik ik in Lightroom.
Daar zorg ik dat iedereen er kleurrijk en goed belicht uit ziet en kleine wondjes of puistjes werken we weg. Zo ziet iedereen er op hun paasbest uit op de foto.