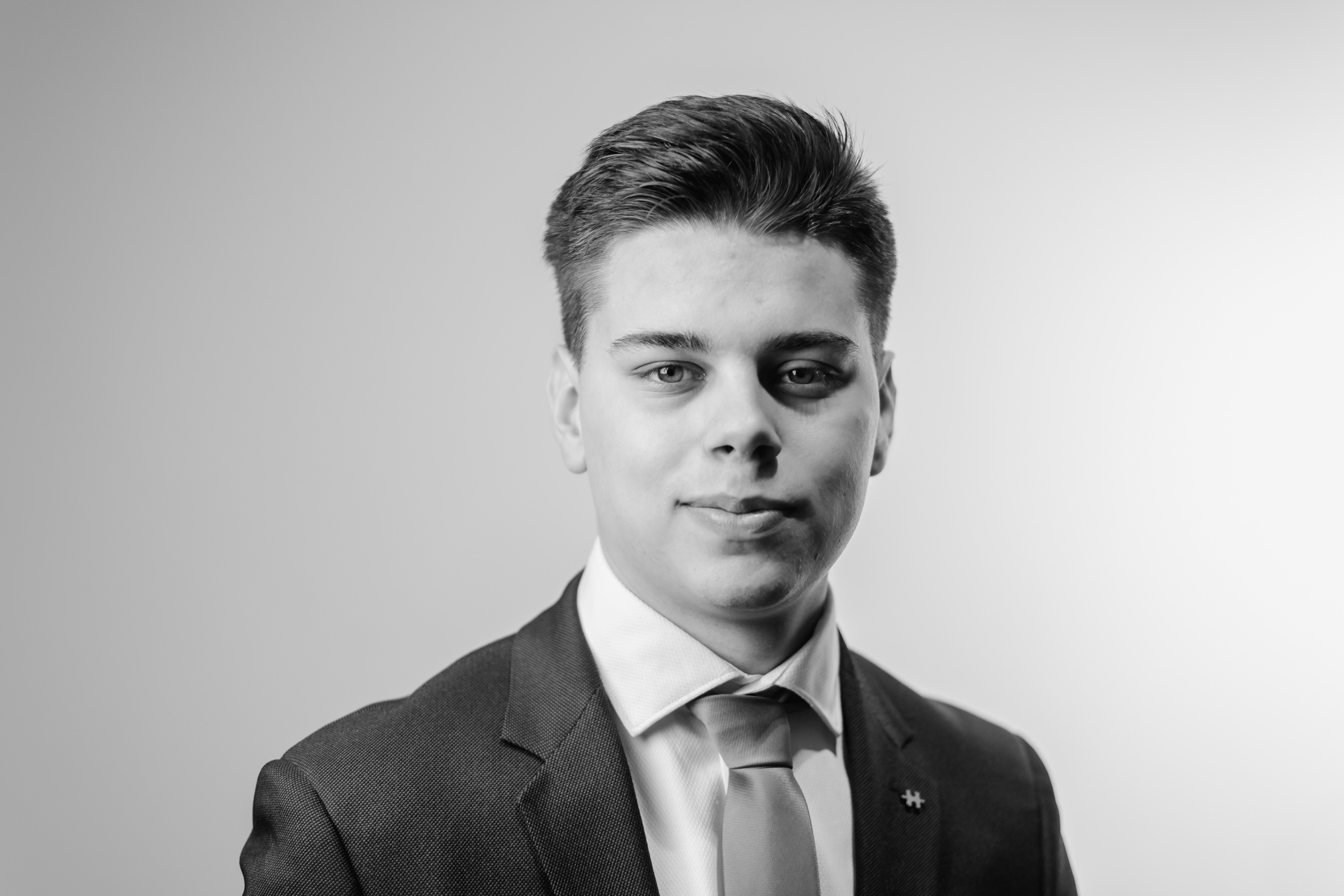 Een goede bedrijfswebsite heeft ook een team-pagina. Hier kunnen de portretfoto's van alle of de belangrijkste medewerkers in je bedrijf worden voorgesteld. Dat zorgt voor een persoonlijke touch en een direct contact voor klanten.

Een sterke profielfoto, de naam van de persoon in kwestie, en eventueel een telefoonnummer of mailadres. Dat is de basis van een team-pagina op je website. Toch zie ik vaak dat aan deze drie voorwaarden niet wordt voldaan.

De naam en de contactgegevens zijn meestal geen probleem, maar wel die sterke profielfoto. Eventjes snel snel gemaakt me een smartphone en een witte muur op kantoor. Of de Facebook-profiel foto's eventjes downloaden en weer uploaden op de website. Alsook, professionele portretfoto's, maar in verschillende stijlen en omgevingen.

En zo wordt de pagina die de eenheid van je team moet tonen een ware kakofonie. Maar er is een hele simpele oplossing.

Op één dag kan je vaak je hele team voor de camera krijgen. Dat deed ik al voor verschillende bedrijven. Enkele concrete voorbeelden.
Portretfoto's voor de nieuwe Codit website
Voor Codit moest ik de foto's maken die op hun nieuwe website terecht zouden komen. Dit hield een bedrijfsreportage in om leuke visuals te bekomen, maar ook portretten van alle medewerkers. Dit proces hielden we heel simpel met een witte achtergrond. Op die manier konden ze op hun andere kantoren die makkelijk herproduceren met lokale medewerkers.

Voor het hoger management maakten we daarbovenop ook foto's met het kantoor als setting. De foto's met de witte achtergrond worden daarnaast ook gebruikt op communicatie kanalen zoals hun emailadres en helpdesk.
Team-portretten bij Huawei België
Voor Huawei België, waar ik ook als Smartphone photography ambassador mee samen werk, hadden ze voor hun emails en andere (interne) communicatie nieuwe portretten nodig van het management. Op een voormiddag had ik in een vergaderzaal een witte achtergrond opgesteld en alle managers op foto vastgelegd.
FEFAC team foto's op een event
Voor FEFAC maakte ik een reportage op het event van hun 60ste verjaardag. Tijdens een pauze riepen we even het hele team samen om individuele portretten te maken. Zo konden ze hun team-pagina up to date brengen met de nieuwste leden.
Tuerlinckx Advocaten voor regelmatige updates van de portretten
Bij Tuerlinckx advocaten kom ik regelmatig langs op kantoor. De nieuwste medewerkers krijgen dan een plaatsje op de website en de andere collega's krijgen een kans om hun foto opnieuw te maken indien de vorige weer wat verouderd is.
Best practise voor portretfoto's op je team pagina
Elk bedrijf heeft natuurlijk een eigen strategie. Wat voor bovenstaande bedrijven werkt, is dus niet perse wat jouw bedrijf nodig heeft. Ik help je dan ook graag de juiste strategie voor jouw bedrijf te vinden.
Om je alvast op weg te helpen:
Houd je team-pagina up to date. Nieuwe collega's zet je er best snel genoeg op. De collega's die jammer genoeg vertrekken, haal je best ook direct van je website af.
Bedenk een stijl die bij je past, maar ook simpel genoeg is om te herproduceren in verschillende foto's.
Doe regelmatig up dates. Bij een headshot is het sowieso aangeraden om jaarlijkse een nieuwe te maken. Doe dat bij je team dus ook. Want je uiterlijk evolueert constant.
Optimaliseer het gebruik van de foto's. Plaats ze niet alleen op de team-pagina, maar ook op in mailboxen, blog-avatars, en eventueel als social media content.
Wil jij je team in mooi in beeld brengen?
Meer artikels lezen: